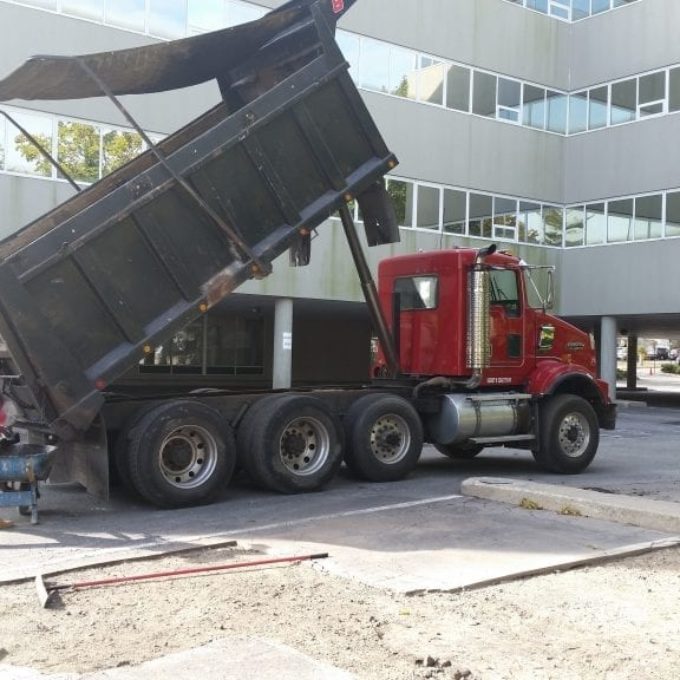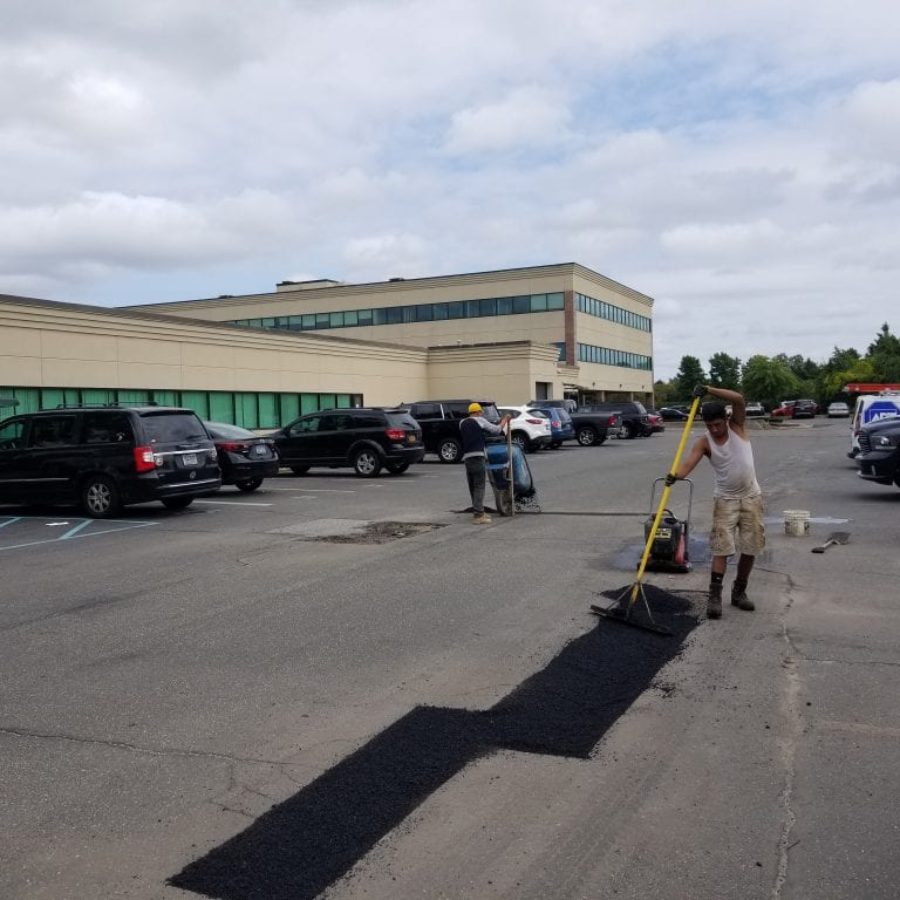 Asphalt repair, paving & maintenance
Improvements to an asphalt parking lot vary. A pot hole may open up and need to be filled or speed bumps may need to be redefined. But regardless of what it is Aguilar Blacktop Sealcoating can evaluate and perform the proper repairs for your specific needs. We will gladly visit any commercial parking lot in Long Island, Brooklyn, Bronx, and Queens, New York. Trust Long Island's number one parking lot paving and repair company.
Make a great impression
Sometimes you can fill in a crack, other times you can't. But whether you need to install a new parking lot, resurface an existing parking lot, or just seal coat, we offer the expertise to know the difference. Because our goal is to offer the most advantageous and economical job to suit your specific needs. We have served Nassau and Suffolk County, New York for 40 years, and who better than a company with the experience in the knowledge to do the job right.
We also offer other great services like masonry and concrete that will make your business standout from your competitors. By taking preventing steps, you can make your parking lot's condition improve. Extend the life span or the need for repairs. Crack filling and seal coating will have a big impact and protect it from erosion and extreme weather changes.
Why have your parking lot paved, resurfaced & sealcoated properly
There are many reasons to have your parking lot paved, resurfaced and sealcoated. First of all because if you run a business, a properly maintained parking lot can help draw in potential customers or clients. Maintaining the parking lot by making repairs and having it sealcoated every few years can mean everything to a businesses success. Over the years, many property owners and managers in Long Island have relied on us for our services. Our Commercial Parking Lot Paving & Repair Services will help you acomplish you that!
Contact us for a free estimate or check out our frequently asked questions to learn more.  Your satisfaction is our priority, check out some of our satisfied costumers and let us help you make the difference.