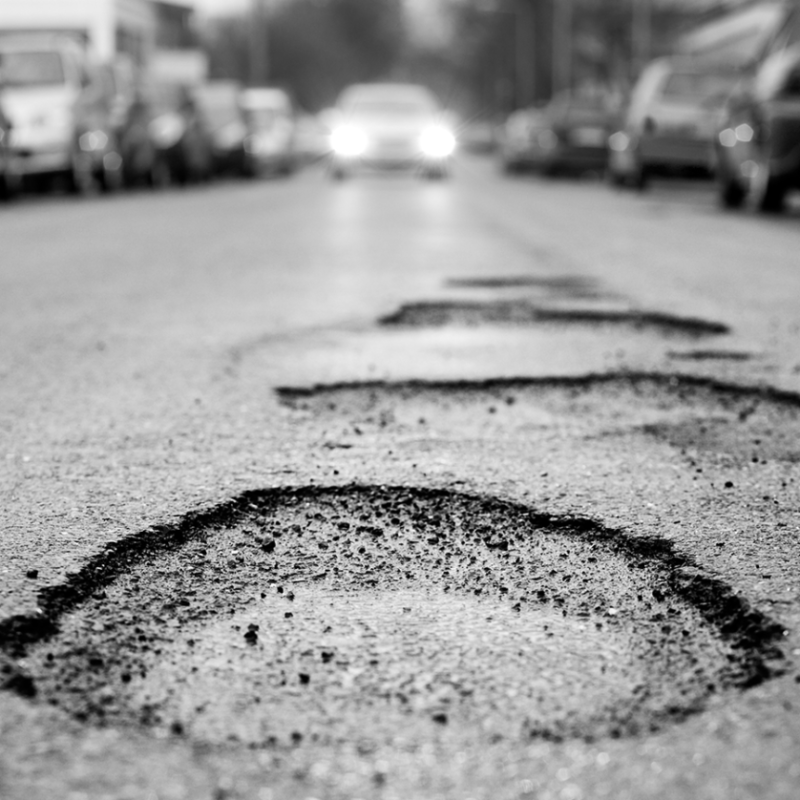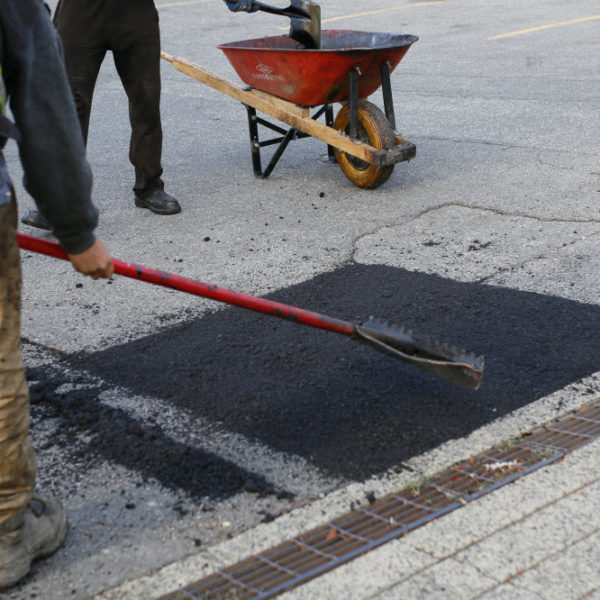 Pothole Repair and Patching
Parking lots and roadways that are not properly maintained, in the long run can be more expensive than the maintenance beforehand. The negligence will most likely result in costly repairs, pavement replacement, and not to mention vehicle damage.
Not only is blacktop patching critical to extend the asphalts durability and life time. But your customers and local residents also appreciate a well-maintained parking lot.
But do not worry, leave it to Aguilar Blacktop Seal Coating to take care of your parking lots pothole repair and patching needs. This is what we specialize in, we guarantee you an exceptional job for a fair price. We also offer more parking lot repair services, be sure to check out our projects page to see our work.
Cost effective methods
Potholes are caused by the expansion and contraction of water. After water enters the ground under the asphalt pavement, potholes form. This is due to the wear and tear from weather and the amount of traffic.
Once potholes are formed, potholes need to be repaired as soon as possible. Why? Because they will continue to grow based on traffic and weather conditions. The bigger the pothole, the more dangerous it can be for pedestrians and vehicles and the more expensive they will be patch up.
Aguilar Blacktop Seal Coating offers a variety of paving services, be sure to check out more of our services. We are here to help you. Contact us for a free estimate or check out our frequently asked questions to learn more. Your satisfaction is our priority, check out some of our satisfied costumers and let us help you make the difference.